Свържете се с нас
За да заявите оферта или в случай че имате някакво запитване, свържете се с нас директно или попълнете един от нашите формуляри и ние ще се свържем с вас възможно най-скоро.
questionmark
Интересувате се от закупуване на Consteel или видовете лиценз за вашия бизнес? Свържете се.
Viktória Naszádi Главен секретар +36 30 835 6426
Понеделник – Петък 9:00-17:00
lightbulb
Имаш ли идея за внедряване в Consteel или Steelspace? Нека да обсъдим.
József Szalai PhD Изпълнителен директор
wrench
Нужда от помощ? Направете заявка за поддръжка или ни се обадете. Можем да помогнем.
Bálint Vaszilievits-Sömjén
Senior Development Engineer
Понеделник – Петък 9:00-17:00
Студентите и образователните членове могат да използват Consteel безплатно! Вижте как да получите такъв. →
Заявете оферта
Fill out the form below to get your personalized offer for your business needs. For more information about Plans, see our Offers and Plans page.
Нека си сътрудничим
Споделете вашите идеи или проекти.
Поддръжка
Опишете проблема си и ние ще го разгледаме възможно най-скоро.
Вашето съобщение е изпратено!
Благодарим Ви за интереса, скоро ще Ви отговорим.
Нашият централен офис
Искате да се срещнете с нас лично или просто да попитате нещо? Ето как можете да се свържете с нас:
Need local assistance?
Our resellers can help you locally with licensing or other software related issues.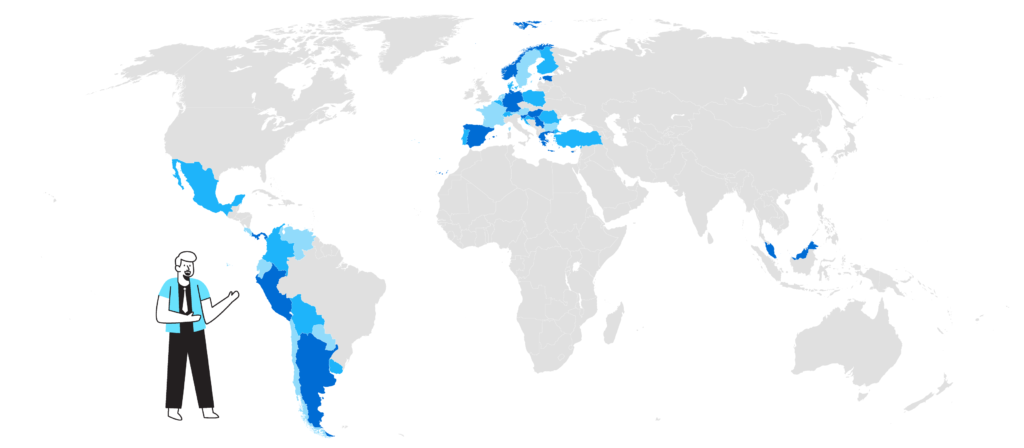 Европа
Азия
Сингапур
Малайзия
Applied Research Consultants Pte Ltd.
P.O. BOX 498
Singapore 916417
+65 9150 6586
info@arcsg.com
Южна Америка