Kontaktieren Sie uns
Zur Angebotsanfrage oder falls Sie Informationen benötigen kontaktieren Sie uns direkt oder füllen Sie eines unserer Formulare aus. Wir werden Ihnen so bald wie möglich antworten.
questionmark
Interessiert Consteel zu kaufen oder an Lizenzoptionen für Ihre Tätigkeit? Kontaktieren Sie uns!
Manual Blask German Supportpartner +49 0511/ 5334 0687
Montag – Freitag 9:00-17:00
lightbulb
Haben Sie Ideen zur Erweiterung von Consteel oder Steelspace? Lassen Sie uns diskutieren!
József Szalai PhD CEO
wrench
Brauchen Sie Hilfe? Schicken Sie ein Supportticket & stellen Sie Fragen weiter unten. Wir können helfen!
Bálint Vaszilievits-Sömjén
Senior Development Engineer
Montag – Freitag 9:00-17:00
Studenten und Bildungsmitglieder können Consteel kostenlos nutzen! Sehen Sie, wie Sie eine erwerben →
Angebotsanfrage
Fill out the form below to get your personalized offer for your business needs. For more information about Plans, see our Offers and Plans page.
Let's collaborate
Teilen Sie Ihre Ideen oder Projekte!
Support
Erläutern Sie Ihr Problem und wir kümmern uns sobald wie möglich darum.
Ihre Nachricht wurde gesendet!
Danke für Ihr Interesse. Wir werden in Kürze antworten!
Unser internationaler Firmensitz
Wünschen Sie ein persönlichs Treffen oder wollen nur etwas fragen?
So können Sie uns erreichen:
Suchen Sie lokale Unterstützung?
Unsere lokalen Vertriebs- und Supportpartner helfen bei der Lizenzierung oder anderen Fragen zur Software.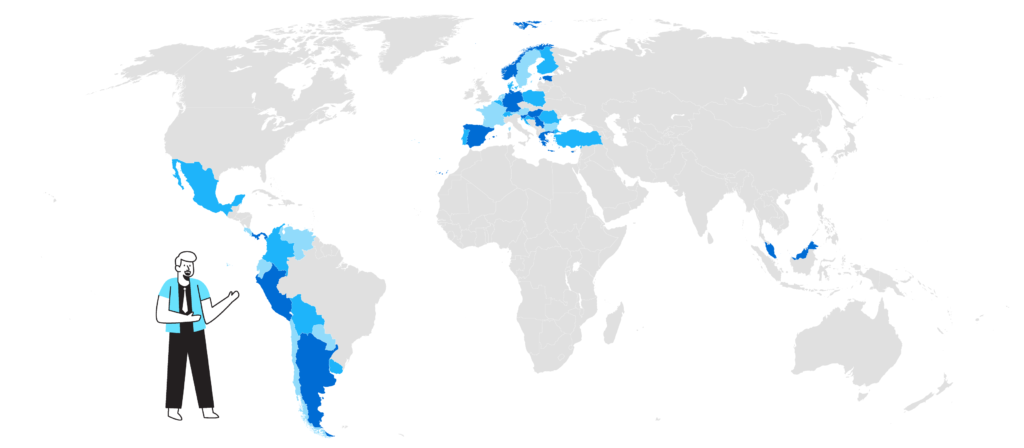 Europa
Asien
Singapur
Malaysia
Applied Research Consultants Pte Ltd.
P.O. BOX 498
Singapore 916417
+65 9150 6586
info@arcsg.com
Südamerika