ConSteel Solutions Ltd. is a software developer company specialized in structural analysis and design for steel, composite structures with more than 20 years of experience in steel design.
Our story
Start of the story of Consteel with a Ph.D. dissertation at the Budapest University of Technology and Economics with the title: "Computer-aided design of steel beam-column structures" by prof. Ferenc Papp
Establishment of a professional developer team at KESZ Holding Ltd., the largest Hungarian steel manufacturer and construction company, for the development of Consteel originally only for internal design application own projects

1999
Release of the first version ConSteel 1.0 with a 3D graphical user interface

2002
Start of sales in Hungary

2006
Release of Consteel Joint (csJoint), the ultimate connection analysis software module for a wide range of standard connection geometries
Start of international sale with the Consteel 4.0 version having a brand new UI, entering into the first distribution agreement in the Netherlands
Announcement of the CUTE program (Collaboration with Universities in Teaching Eurocode), educational and research licenses in several universities and institutes in Hungary, Poland, Romania, Germany, Spain, Austria, Finland, Italy, UK
Founding of ConSteel Solutions Ltd. structural engineering R&D and consultancy company as a member of the KESZ Group, taking over the development, marketing and sales of Consteel
Progressive growth of the reseller network: Poland, Romania, Singapore, Spain, South-America, Germany, Turkey, Greece, Cyprus, Croatia, Slovenia, Serbia, Finland, Sweden, Denmark, France, Belgium, Netherlands and Luxembourg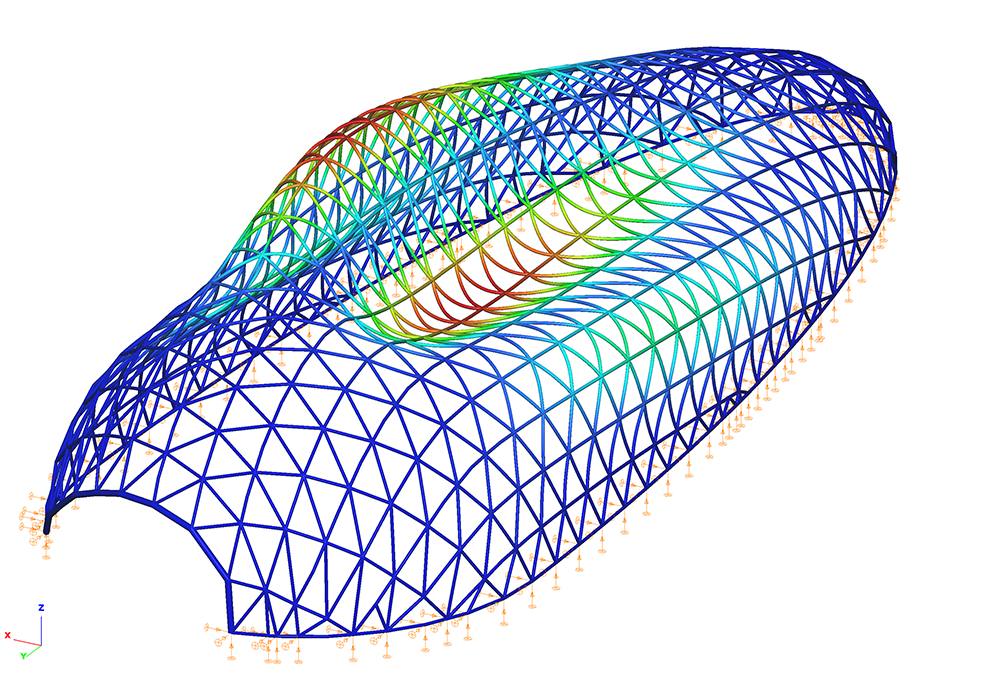 2012
Continuous release of several new pioneering functionalities for the new way of steel structural design: complete integration of connection stiffness, partial model analysis, buckling sensitivity analysis, buckling mode based imperfection analysis
The lead researchers of Consteel become part of the ECCS-TC8 (European Convention for Constructional Steelwork – Technical Committee 8) responsible for the evolution of new Eurocode standards
Release of the internal programming interface csPI
2017
The Consteel software won the Hungarian Quality Product Award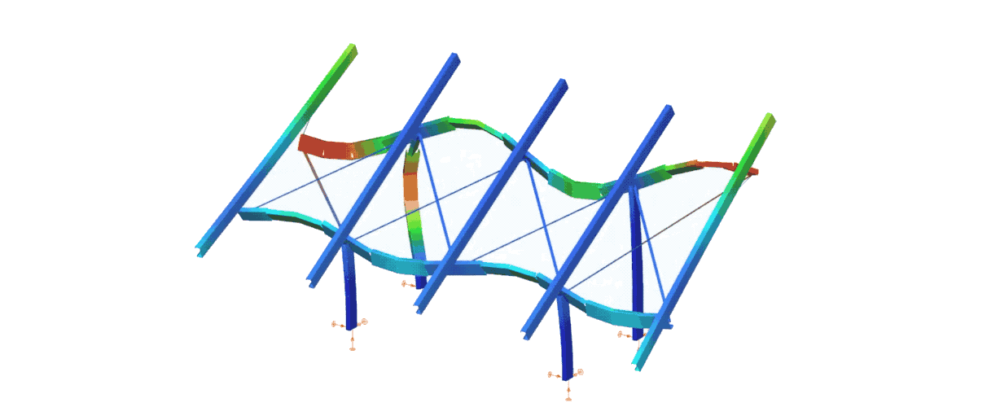 2018
Release of new unique analysis and design tools for frame corner calculations, cold-formed steel design

2020
Release of Pangolin, the Grasshopper integration plugin
Our mission
The mission behind all developments of Consteel is the
overall reform of the way of structural design

in three different aspects. These aspects encompass design methodology, software technology, and user community.
Methodology
We continuously research and implement the most modern ways of steel design based on high-level, integrated numerical analysis. We are also seriously dealing with design issues outside of the standard methods in order to offer practical solutions for the engineers in these complex fields as well.
Technology
We build a highly automated calculation system focusing on modularity and flexibility. With the help of it as an engineer to shortcut their design process, so they can focus on planning great buildings. Seeing the changes in the software and hardware use in different engineering fields, we are committed to reconstructing the outdated workflow of structural engineering, with the support of the newest on-premise and cloud solutions.
Community
We want to support a new generation of user communities where the governing working rules are collaboration and knowledge sharing. Our dream is to connect demands and solutions, users and developers, models and calculations coming wherever from the world to help a really efficient design workflow utilizing the power of the whole engineering community.
Become our ambassador
If you are more enthusiastic about Consteel than anyone,
join our ambassador program

!

Your honest positive opinion as a user of Consteel means more to us and adds more to our good reputation than any other appearance online.

If your experience with Consteel makes a difference in your structural design processes, and you think you could share your passion for this unique software with others, you are invited to join our Ambassador program.

As our Ambassador, you will let your professional community know how can Consteel be beneficial for them. We will help you with content ideas, suggestions, but you are free to use your own ideas and ways to present Consteel.

If you are interested in the details, don't hesitate to contact us via info@consteelsoftware.com!

Contact us